Dr. Norman Wong Articles as posted to the Bullseye List (plus*)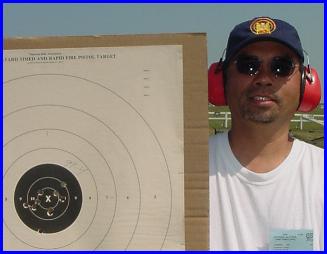 Norman Wong, O.D., has been kind enough to provide several articles and posts regarding vision, to the Bullseye Shooting Community, through the avenue known as the Bullseye-L Internet Forum. Because the older archives are no longer available and to provide a consolidated source, some of his topics have been placed here.
[Note: To the right is a picture of Dr. Wong's shooting success at the 2004 National Matches. There's also a Team picture from his Navy days at the bottom of this page.]
Onward to his words of wisdom. Thanks Dr. Wong!
*Plus(new): In addition to the material posted to the BE List found below, Dr. Wong has had several articles printed within the pages of Shooting Sports USA. They can be found at these links:
Topics from BE List: